BBB Accreditation
PC Repair on Wheels has been a BBB Accredited Business since 6/30/2009. Here at Pc Repair on Wheels, we care very much about our accreditation and proudly display the Better Business Bureau's seal in our offices.
BBB has determined that PC Repair On Wheels, Inc. meets BBB accreditation standards, which include a commitment to make a good faith effort to resolve any consumer complaints. BBB Accredited Businesses pay a fee for accreditation review/monitoring and for support of BBB services to the public.
If you would like to explore more information of PC Repair on Wheels accreditation, please visit http://www.bbb.org/cleveland/Business-Reviews/computers-service-and-repair/pc-repair-on-wheels-inc-in-north-olmsted-oh-10002145
A BBB accreditation does not mean that the business' products or services have been evaluated or endorsed by BBB, or that BBB has made a determination as to the business' product quality or competency in performing services.
BBB ratings represent the BBB's opinion of how the business is likely to interact with its customers. The BBB rating is based on information BBB is able to obtain about the business, including complaints received from the public. BBB seeks and uses information directly from businesses and from public data sources.
BBB assigns ratings from A+ (highest) to F (lowest). In some cases, BBB will not rate the business (indicated by an NR, or "No Rating") for reasons that include insufficient information about a business or ongoing review/update of the business's file.
BBB Business Reviews generally explain the most significant factors that raise or lower a business's rating.
BBB ratings are not a guarantee of a business's reliability or performance.  BBB recommends that consumers consider a business's BBB rating in addition to all other available information about the business.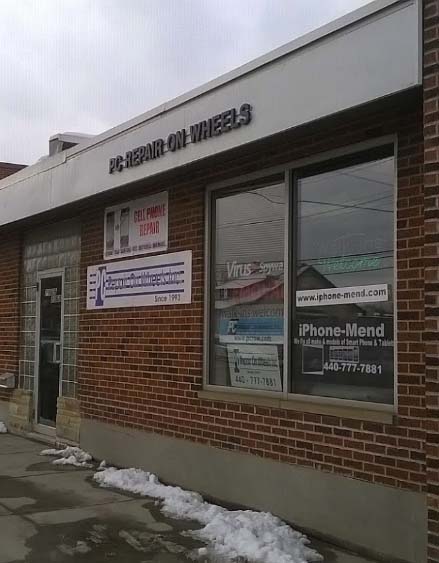 Reason for Rating
PC Repair on Wheels' BBB rating is based on 13 factors. Get the details about the factors considered.
Factors that raised the rating for PC Repair On Wheels, Inc. include:
Length of time business has been operating
Complaint volume filed with BBB for business of this size
Response to any complaint(s) filed against business