So here's one that almost got by us. It's a new take on the old "you have an invoice, package, parking ticket" scam where a virus loaded doc is attached to an email. The twist is, this one immediately puts you on the defensive by accusing YOU of being the scammer. Take a look.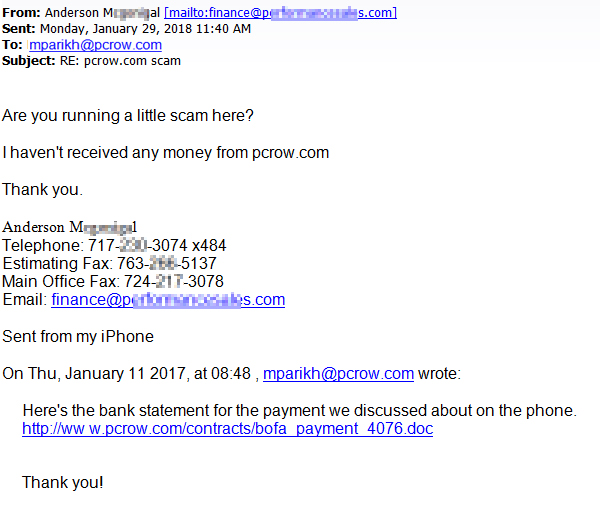 You know what? That's some scary stuff! And of course, my first instinct is to defend the electric company and look at that doc. But then I looked a little closer.

Neither I nor Mike have ever had that conversation on the phone. I also can't help but notice a gap in the "WWW" on that link. Finally, if I hover over that doc link, it takes me to a VERY diffrent link than what is displayed.
End of the day, it's just another email scam. A little more inventive than most, but a scam nonetheles. Keep your eyes open!